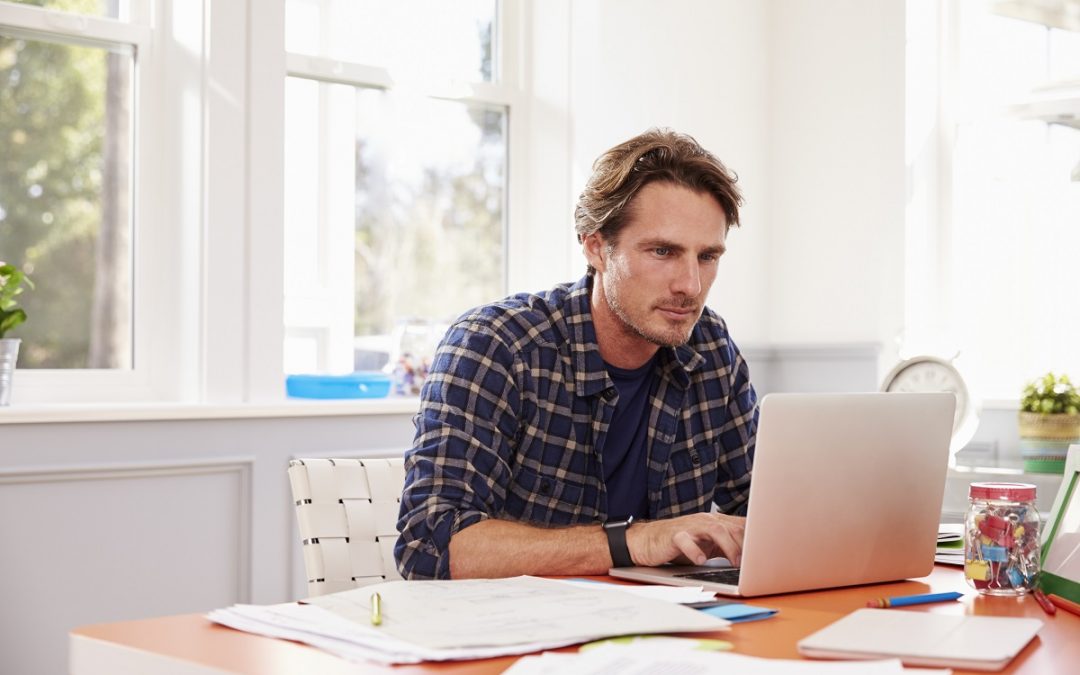 The Workplace Health and Safety Act 1995 states that employees working from home are covered when injuries occur. It's important, however, before beginning to work from home, to ensure that your employer has been clear about the policies surrounding your home office and how you and your employer will ensure the health and safety of the environment.
lthough your employer has a responsibility to ensure the safety of your work environment (even if it is in your home), you as an employee will still have responsibilities in relation to your safety. Having a clear work policy will help to alleviate grey areas when it comes to expectations, but, like all work environments, there is still a risk of potential injury while performing tasks on behalf of your employer.
Risks to consider
While working from home seems like a perfectly safe alternative to working from an office, injury can still occur. Those who work from a home office may run the risk of:
Electrical or equipment related injuries
Environmental hazards
Personal security issues
Environmental hazards
Musculoskeletal injuries such as trips or falls
Work from home policies and expectations
Employers are required to take reasonable steps to help ensure your home work environment is safe. This includes completing a risk assessment to ensure the home area meets their workplace health and safety requirements. There should be a policy in place whereby the employer clearly states when the employee should report health and safety issues.
The policy or agreement should define an area of the home as a "designated work area" and you as an employee must agree to limit outside access to the area. This means ensuring children, other family members, clients, customers or members of the public are restricted from the area during working hours. You will also have to give your employer access to the remote workplace in order to allow for safety inspections and you may be required to attend appropriate Occupational Health and Safety programs.
Your employer can help make your home safe
As an employee working from home, you should expect your employer to take reasonable steps to ensure your health and safety, which means your home office must meet work health and safety requirements. Reasonable steps the employer can take to ensure the health and safety may include:
Ensuring there is enough available lighting
Ensuring the workstation is ergonomic
Ensuring the safety of the equipment, including the computer and electrical cords
Ensuring access to a fire extinguisher
Ensuring noise level and airflow is at an acceptable level
Carrying out a work assessment and having access to the home workspace will allow an employer to ensure that your health and safety needs are being met.
If you are on a break, you're still covered
Do not assume that being on a break or lunch means that you are not covered under health and safety if you work from home. If your injury happens because of or over the course of your employment, or while you were performing any activity related to your employment, you can expect to be eligible for worker's compensation.
If you have your employer's permission to work from home, whether it is implicit or explicit, you should be covered for injuries sustained at home. For example, if you were injured on a lunch or coffee break while working from the office, you would be covered. This means that the same conditions apply if you are working from home. However, just like in an office environment, if you were injured after clocking off or while doing something unrelated to work, you would not be covered.
Note that the scope of situation can vary, and everything depends on individual circumstances, so if you believe your injury was related to work, it is important to seek legal advice to better understand your rights and responsibilities.
Journey Claims
Although journey claims do not apply to travel between home and work, if you are injured while travelling away from home for the purposes of work, it may be possible to make a claim.
I'm a freelancer. Am I covered?
Under Australian law, freelancers are not covered by an employer's worker compensation policy. Therefore, it's important, if you are a freelancer, to ensure you have your own insurance policy that can cover you should you suffer an injury at work.
Whether you are at the office or at home, as an employee you are still responsible for your own safety at work. Therefore, if you have doubts about your work environment, you should raise your concerns with your employer immediately and keep records of any concerns brought to the attention of the employer. By raising concerns, you may be able to mitigate risk by putting policies into place that will allow you to ensure your home office is safe.
If you have been injured working from home and believe you are entitled to compensation, speak to the team at AJB Stevens today.