When you marry someone, the last thing you think about is what will happen in a divorce. Through the happy years, you might invest in property, stocks, buy cars and boats, or other assets together – or you might purchase an investment in your own name, your own car, or another vehicle. Regardless of whether assets are in your name, your partner's name, or both, when you separate it can be tough to figure out how that property is divided, so here's what you need to know.
Is Every Divorce Split 50/50?
To put it simply, no. Not every divorce will be split evenly, however, this can be the case in some instances. Others may have a 60-40 split, 70-30 or something else. It depends on a range of factors, which we'll go into more detail soon.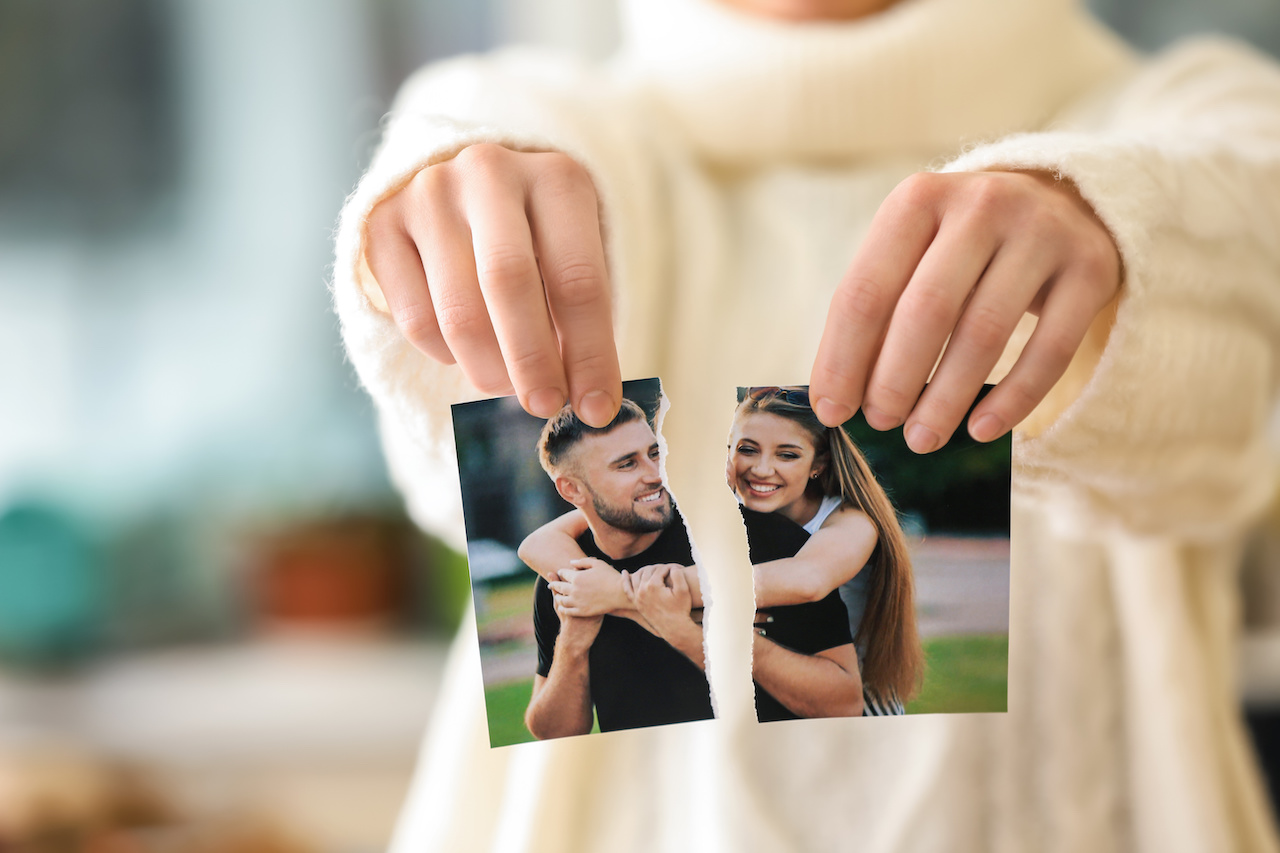 What Are You Entitled To During A Divorce?
Whether you get 50-50, 60-40 or 95-5 percent of assets is really dependent on what the courts say you're entitled to. And a few things are taken into account in relation to how much you receive, including:
The value of all property pool, including everything owned by both parties
The contributions of both parties to that property
The needs of the parties moving forward (including child maintenance and spousal support)
What is fair on both parties
Other factors will include how long you've been together, whether you owned property before you met, any debts you might have accumulated before and during your marriage, and whether you have received an inheritance or gifts. It will look at contributions made throughout the relationship, including your wages and how these were used for mortgage repayments, school fees, credit card payments and living expenses; as well as post-separation contributions – what you have paid since separating.
The courts may also look at contributions you have made to the relationship that is not monetary-based, such as home cleaning and maintenance, taking care of the children, and time spent renovating or improving the home. They will take into account any medical needs you have that require financial assistance and your earning ability – including whether you may need to pay for study to go back to work. Age, health, and childcare are also factors that will be considered.
What About If You Are De-Facto?
The Family Law Act of 1975 includes provisions that allow you to pursue a property settlement if you are in a de facto relationship. This includes,
If you and your partner have been living together for at least two years
If you and your partner have a child together
If the Court finds that ignoring the de facto spouse's contributions, financial or otherwise, is unjust
What Is A Property Settlement And How Does That Tie In With Divorce?
"Property" in a relationship refers to assets, liabilities and financial resources and it includes property that the couple acquired before or during their marriage. This includes:
Houses, apartments or other real property
Stocks or shares
Bitcoin
Savings
Superannuation
Furniture
Vehicles
Business ownership
Inheritance
Jewellery
It's important to note here that property settlement after separation will also include any debts you have, including credit card debt, Centrelink repayments, and other.
Most of the time in Australia, the divorce property settlement process ends with an agreement between both parties – to essentially keep it out of the court's system. However, if an agreement can't be reached, legal advice is required, and a court will ascertain "who gets what".
How To Determine Your Assets
Before you worry about what you might get (or lose) in a settlement, you need to figure out exactly what your assets are in the eyes of the court. Consider the following:
Value of the family home and any other properties you might own together, or separately
How much equity you have in those loans
How much mortgage you still have to pay
Value of any savings you have in your bank
Your household's current income – including that of a new partner if you have one
Other items of value, including jewellery and vehicles, appliances and furniture, as well as technology (laptops, etc)
Your investments, including shares or businesses you own
Any debts you might have, such as vehicle loans, overdrafts, and other financial obligations (childcare, school fees and even gym fees may be included)
What Can You Do If You Think The Property Settlement And Divorce Is Being Dealt With Unfairly?
You may have been hoping for the house but ended up with the car. Or you may have ended up having to pay your ex's debts off even though they had nothing to do with you. Divorce is never fun, but even less so when you don't receive what you believe you are entitled to. Fortunately, you can apply for changes.
If your divorce settlement is final but you want to have it reconsidered, you can do so if any of the following occurred:
Deception – for example, if your spouse hid any information from you or gave false information about assets
Duress – if you were threatened or coerced to sign a settlement
If you provided inaccurate information that influenced your negotiation or agreement
You feel as though the results were unfair or imbalanced
Remember, there is a property settlement time limit of 12 months from the date of your divorce, or two years after the date of separation if you are de-facto. So, get on top of it as soon as possible.
When Should You Seek Legal Help?
As soon as you decide you want to split. The best way to ensure you're getting everything you are entitled to when you split is by hiring a professional legal advisor as soon as possible.
Whether you have a great relationship with your ex or a tumultuous one, you should always obtain legal advice to ensure you're taking care of yourself. Get in touch with the team at AJB Stevens today and we'll be able to assist you through the process. We're experts in family law property settlement and our goal is to make your separation as stress-free as possible. Let us take care of the financials and property, while you manage the emotions around it.