Divorce and property settlement are two completely separate matters of Family Law, but many couples frequently confuse the two. A property settlement is needed because a divorce doesn't sever the financial part of a relationship. So, what are the differences between getting divorced and a property settlement?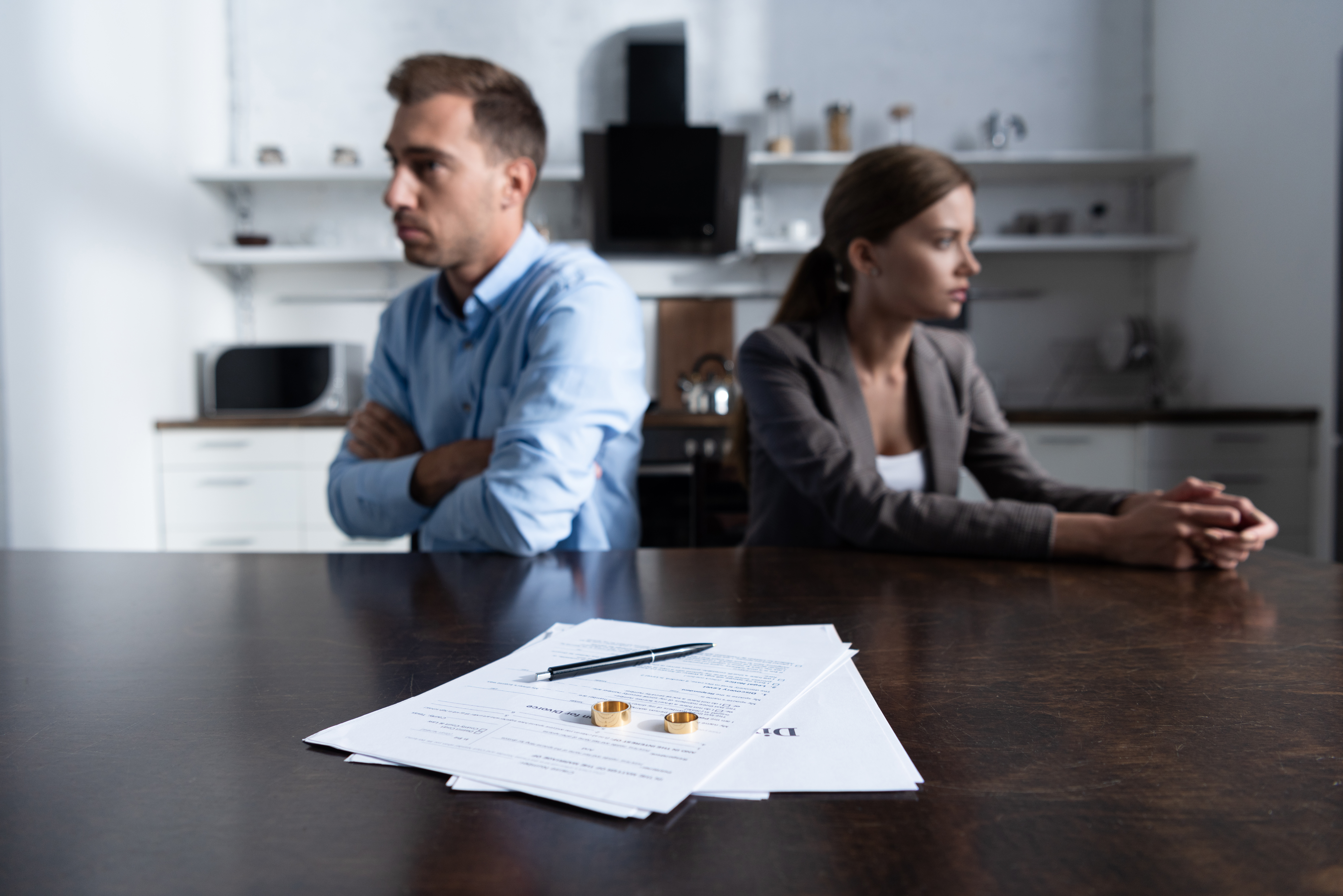 What Is A Divorce?
A divorce is an application for an order by a court that's legally required to formally end a marriage, which does not handle anything else like financial settlements or arrangements regarding parenting. Under Part VI of the Family Law Act of 1975, the Federal Circuit Court of Australia has the power to grant a divorce if you meet the required criteria, which you can apply for either with your spouse or on your own.
Because the no-fault principle was established as part of Australian Law, the courts do not consider if one partner is more at fault for the marriage collapsing. That means the only required grounds for divorce is that the marriage has irrevocably broken down and reconciliation is unlikely to occur. In this sense, getting a divorce is often considered as merely a formality which enables either party to remarry at any point in the future.
Who Qualifies For A Divorce?
Before either of you can apply for a divorce with the Federal Circuit Court, you must be separated for at least a year. At least one of you must be able to clearly show that you have decided and communicated to the other party that your marriage is over. You may also need to provide the Court with further proof to show that you have in fact been separated, especially if you are living separately in the same house. In this case, an Affidavit must be filed by yourself as well as a family member or a friend who was also aware of your living arrangement and that you had separated from your former partner.
Does This Apply For De Facto Couples?
The basic definition in Australia for a de facto relationship is two people of either sex who were living together on a genuine domestic basis and are not related to each other or married. Each case is examined individually on their merits, with the specific circumstances of each relationship taken into consideration by the courts.
When it comes to the distribution of finances with property settlement, all de facto couples have the same rights under Australian Law as those couples who are married. In other words, you have the right to a de facto property settlement because your legal rights and responsibilities are equivalent to the rights of married couples.
What Is A Property Settlement?
Also referred to as a financial settlement, a property settlement is an agreement regarding the division of a couple's combined net assets and financial resources as well as any outstanding debts or liabilities following the breakdown of their relationship or marriage. A property settlement enables both parties to end the financial side of their relationship when a couple is going through a separation, which can be made between former partners either with or without the assistance of the Court. Ultimately, dividing property and assets after the breakdown of a relationship can be a stressful time for many couples.
What Counts As Property In A Property Settlement?
Property included in settlement is almost anything jointly or independently owned that has value, such as property and business interests, money and trusts, Superannuation and investments, cars and boats, jewellery and assets acquired through inheritance. It's also important to understand that settlements are not limited to property that was acquired during the relationship, so all holdings that were owned prior to and after the date of separation can also be included.
Assets aren't the only thing that will be included, as any jointly or individually held liabilities are also divided between both parties such as mortgages, tax debts, car loans, credit card debts, stamp duty obligations, etc.
Can I Qualify For Property Settlement Without Being Divorced?
Just like separating couples do not necessarily need to have a formalised property settlement before they can apply for a divorce, they can also have a property settlement before applying to the Court for a divorce. But, once a divorce has been granted by the courts, both parties have one year to commence property settlement proceedings in the Court.
In de facto relationships, there are no minimum time limits on how soon parties can apply for property settlement orders after separation. But if an application has not been made with the courts within two years after separating, de facto parties can no longer bring an application. That being said, there are some exceptional circumstances where the Court may grant time extensions for both de facto and married couples, but this is a rare occurrence.
How Is Property Divided?
Contrary to public belief, there are no presumptions that property settlements will be equally divided 50/50 between both parties. In fact, no one will be able to tell you exactly how courts would decide to divide your assets because there are no set formulas used to divide property after separation.
Ultimately, the courts will decide on what they believe is just and equitable based on the individual circumstances of both parties involved. The Family Law Act of 1975 sets out general principles the Court should consider when they are resolving financial disputes after the dissolution of a marriage or the breakdown of a de facto relationship.
When the Court is working out what is fair, they will consider the following:
The total net worth of your assets and debts

The total of direct and indirect financial contributions to the relationship by each party

The total non-financial contributions to the relationship by each party

The total estimation of future financial requirements of each party
If you have any reason to believe that the other party is attempting to sell property or will likely attempt to sell it, you should seek legal advice immediately. A Family Lawyer will help you lodge a caveat to prevent the other party from selling any property, which would then be lifted once property settlement is reached so you can split the property.
Speak to the team at AJB Stevens Lawyers today to learn more about how we can help you with divorce or property settlement matters.